Power Wheelchairs
At Metro Med in Tucson, AZ
There might come a time when you need a bit of assistance to get around, and that assistance needs to be powerful. Fortunately, that's where power wheelchairs come into play. This type of mobility aid offers many unique benefits. Here at Metro Med, we understand the importance of being able to get around on your own. We've gathered some useful information on power wheelchairs below so you can decide if it's the right choice for you.
Benefits of Power Wheelchairs
One of the most appealing factors associated with power wheelchairs is that there is no minimum strength requirement to operate one. You'll be able to travel long distances without having to worry about becoming too exhausted to keep operating your wheelchair. There are several companies in the market today that offer various drivetrain options, so it won't be too difficult to find a model that best fits your needs. You'll want to consider what type of terrain you'll be traveling over the most, like pavement or grass, for example.
---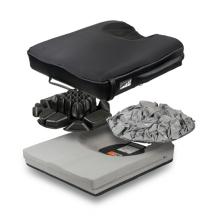 Features of Power Wheelchairs
Additionally, you'll find that many power wheelchairs come with other key features, such as the ability to tilt or recline, which provides you with pressure relief. This can be especially helpful for users who suffer from a condition that causes pain or discomfort. Simply tilt or recline your chair and experience relief. It is worth noting that power wheelchairs are often heavy and bulky, which can make them difficult to transport. In some cases, you might need an accessible vehicle to be able to transport your mobility aid. Your chair will most likely run on battery-operated power, so you'll need to be sure those batteries are charged before use.

If you're ready to start browsing power wheelchair models, visit us at Metro Med in Tucson, Arizona today! We're conveniently located near Casas Adobes and Oro Valley. We also offer rentals, repairs, and sell refurbished equipment.
---
Contact Metro Med
Please feel free to contact us or stop in today for all your medical equipment solutions! Call us at (520) 323-9500 or contact us below.